Oxygen Delivers Has The Oxygen Supplies You Are Looking For In Telluride
Know what you need already? Call (970) 728-7279 to reserve your oxygen now; or read on to learn more about the O2 equipment available for you.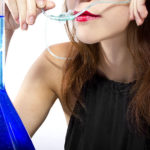 Our most popular rentals are oxygen concentrators. We have portable and stationary concentrators for your convenience. You can read all about them by the Link Below!
We also carry oxygen tanks if you prefer them to concentrators.
Concentrators
Our concentrators and tanks all come complete with the necessary tubing and nasal cannulas to start using them right away. We also supply pulse oximeters if you need one.
Oxygen Bottles
If you need a boost that's light and easy to pack, our oxygen canisters are perfect. Canned Oxygen is ideal for the recreational user that wants an extra boost of oxygen every now and then for when you're out and about.
If you usually NEED a portable concentrator because you regularly have to use it, just to keep your oxygen saturation high enough, bottled oxygen won't be enough for you, so go with the concentrator instead.
Oxygen Bar Service
If you're want to liven up your party or event, our oxygen bar service could be perfect for you.
Some of the benefits reported from oxygen users are an increase in energy, heightened alertness, better concentration, faster recovery from hangovers, a calming effect, and relief of stress.
When your party or event guests are feeling good, they're going to have a great time.
You can read all the details about our oxygen bar services by clicking the button link below.
Call us to learn more about our Oxygen Bar Service. (970) 728-7279
Summing things up, Oxygen Delivers is Telluride's local oxygen supply company for everything from concentrators to canned oxygen.
We look forward to serving your oxygen needs whether you live in Telluride or anytime you visit.
Call Oxygen Delivers Now At (970) 728-7279!