CareCraft Members Going To Telluride Oxygen Registration Page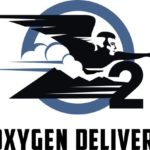 CareCraft is working with Oxygen Delivers in Telluride to make sure you have access to Oxygen if you desire it.
If you are ready to reserve your Oxygen in Advance Now, Please do so by Clicking This Link!
We invite you to join our special Telluride CareCraft Event Oxygen Alerts to help you get priority on our oxygen services while you're in Telluride.
Sign Up Below with Oxygen Delivers To Make Sure You Are Aware of the Best Oxygen Deals in Telluride!