Oxygen Delivers Has The Oxygen Rentals You Need With Free Delivery
Call us now at (970) 728-7279 to schedule your rental delivery.
When you need oxygen in Telluride and the surrounding areas we serve, we've got you covered.
As the original local oxygen rental & delivery company in Telluride, we understand what your looking for and why.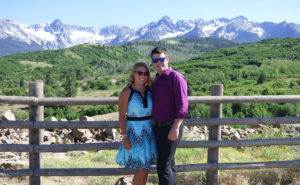 Whether your looking for a remedy to Altitude Sickness or just wanting recreational oxygen for it's multiple benefits we're sure to have the right oxygen equipment to help you enjoy the area feeling good.
Our delivery service is free for all of our oxygen concentrator and tank rentals when you reserve your oxygen in advance.
Save time and hassle by letting us deliver your oxygen so you can enjoy your time in Telluride doing whatever you really want or need to do.
In addition to our oxygen rentals you can also purchase canned oxygen, which we also deliver.
If you are needing oxygen for altitude sickness treatment, our concentrators are your best option. Call us right away and we'll get a machine out to you so you can get the relief you need.
Check our oxygen generator page for details about the different concentrators we deliver at this link.
Portable Vs Home Concentrators
If you need oxygen delivery now and it's outside of our normal hours, and you haven't reserved in advance, there will be a delivery fee.
You can see all of our rates for rentals at the following link.
Are you ready to get that boost supplemental oxygen provides?
Let Oxygen Delivers make getting oxygen to you simple and quick. Call Us Now!
(970) 728-7279